Past and Present CMO Summit Speakers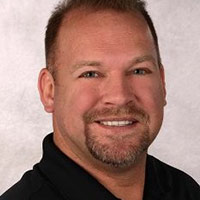 What's the Next Stop On the Transformation Journey?
Geoff Yearack
President
RCN Technologies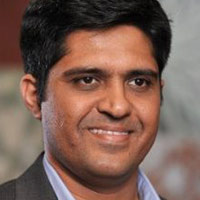 Machines Are Friends Not Foes: Using Cognitive Computing to Assess Threats
Apurva Mehta
Director, Enterprise Architecture, Innovation, Cloud
Aon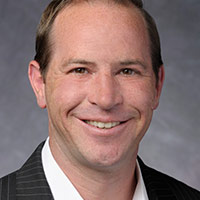 Taking Directions from the Passenger Seat: Social as a Driver of Transformation
Lloyd Balman
Head of Retail Marketing & Innovation
TD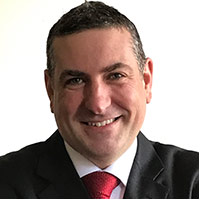 Internet of Things in Manufacturing: The Journey from RFID to IoT
Howard Cohen
Head, Digital Capability Management, Collaboration Services
Bristol-Myers Squibb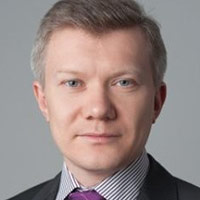 The Importance of Engaging CISOs in Digital Transformation
Ilya Kabanov
Global Director- Digital Architecture
Schneider Electric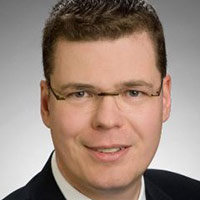 What's the Next Stop On the Transformation Journey?
Stefan Ott
Group Head of New Business & Client Facing Technology
Guardian Life Insurance Company of America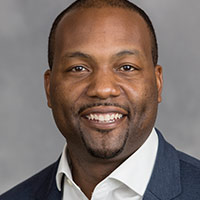 What's the Next Stop On the Transformation Journey?
Ibrahim Jackson
Regional Director, Head of North America
Leading Edge Forum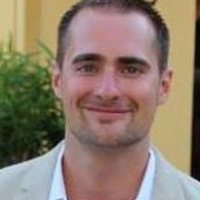 Two Trends Shaping the Future of Business Communications
Dan Thompson
VP Enterprise Sales
Dialpad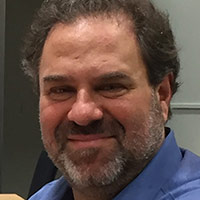 Accelerating Technology to Connect Millennials with Community, Convenience and Inspiration
Sergio Borger
Innovation Program Director, IBM Global Technology Services
IBM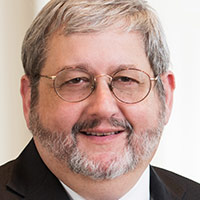 Corporate Governance & Compliance in a "Black Mirror" World
Jason R. Baron
Of Counsel
Drinker Biddle & Reath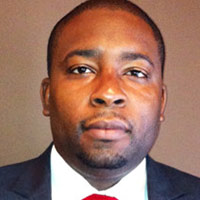 Digital Disruption: Proactive Path vs Reactive Response
Lateek Willie
Executive Director, IT Security Engineering & Operations
XPO Logistics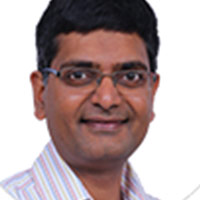 Bringing Holistic Thinking to Search to Maximize ROI and Eliminate Waste
Sastry Rachakonda
CEO
iQuanti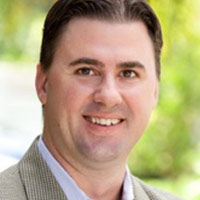 IT and OT Cyber Security: Different Sides of the Same Coin
Brian Herman
VP of Sales, Americas
BAE Systems Applied Intelligence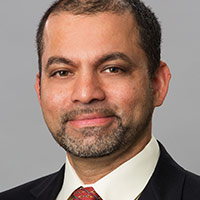 CIOs/CISO/CMOs as the Consummate Communicator
Imran Haque
Former CDO
CMA CGM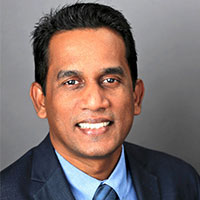 Disrupt or Be Disrupted: The Digital Transformation Journey Has No Parking Lots
Neil Gomes
CDO & EVP Technology Innovation & Consumer Experience
Thomas Jefferson University and Jefferson Health

Cloud Migration with PII Data
Thien La
CISO
Wellmark Blue Cross Blue Shield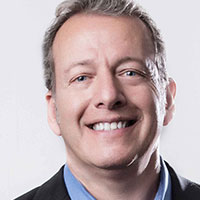 CIOs/CISO/CMOs as the Consummate Communicator
Michael Gabriel
CEO Quantum Barometer, and former EVP & CIO, HBO
Relationship Barometer LLC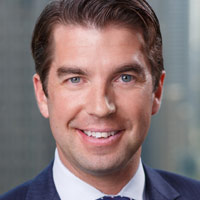 Going Mobile: Mobility, AR & VR as a Driver of Enterprise Transformation
Jay Sauerbrei
Senior Vice President, Marketing
LaSalle Investment Management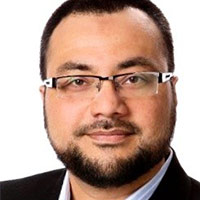 CIOs/CISO/CMOs as the Consummate Communicator
Armughan Rafat
EVP, Chief Technology Officer
Advertising Specialty Institute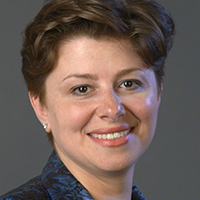 CIOs Got Talent: Ensuring Your Organization Has the Best People
Alina Aronova
Chief of Staff for Global Technology at Cengage Learning
Cengage Learning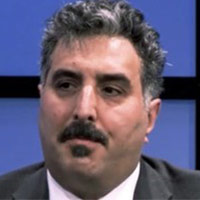 Vendor Management in a World of Digital Disruption and Transformation
Nasser Fattah
Managing Director
Bank of Tokyo-Mitsubishi UFJ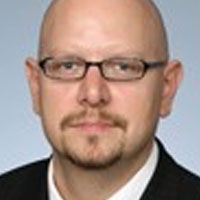 Corporate Governance & Compliance in a "Black Mirror" World
Richard Kessler
Global Director - Cyber Security Services Strategy and Governance
KPMG

Targeted Advertising Meets Social Media
Leonard Navarro
Global Director of Marketing (CMO)
Clutch Group

Increasing the Value of your Digital Content
Dave Peak
VP, Digital Strategy & Innovation
Humana

Maintaining Customer Centricity
Duke Badger
Vice President, CRM & Fan Engagement Strategy
Warner Music Group

Increasing the Value of your Digital Content
Jamie Luke
Director of Content
Time Inc.

Caring as a Competitive Advantage
Paul Bailo
Global Head of Digital Strategy & Innovation
Mastercard

Increasing the Value of your Digital Content
Andrea Zaretsky
Vice President, Head of Marketing & Customer Experience, Digital Partnerships
American Express

Increasing the Value of your Digital Content
Bill Barrett
Global Head of Digital Marketing
Willis Towers Watson
1/2 part Marketing Magic, 1/2 part Math...The Content Marketing recipe for Global Brands
Manos Spanos
Senior Director, Global Brand Marketing
PepsiCo

Keys to Customer-Centricity: Mining the Voice of the Customer Into Actionable Insights
Mohammed Chaara
Director of Customer Insight Center of Excellence, Strategy & Analytics
Lenovo

The Responsive Enterprise
Brian Miske
CMO
KPMG MSLP

Reducing the Speed to Lead
Masoud Charkhabi
Senior Director of Quantitative Analytics at CIBC Treasury
CIBC

Demonstrating Marketing ROI
Lauren Vargas
Head of Marketing Technology & Operations
AETNA

Building and Maintaining Exceptional Brands
Courtney Fischbach
VP, Social Media
Legg Mason Global Asset Management

Big Data: Using Behavioral Clustering Models to Improve Marketing Performance
Felicia Guity
Channel Officer Worldwide Public Sector " Education
Microsoft

FedEx Freight Box – Simplifying the complex world of Less-Than-Truckload shipping through customer centered product design
Mike Rude
Managing Director - Freight Solutions Marketing
FedEx Services

Driving an Omni-Channel Experience
Jenny Watson
VP of Online & Direct Marketing
AutoNation

Optimization Maturity: A Marketer-Led Reinvention
Kevin Lindsay
Director Product Marketing
Adobe

The Art of Storytelling
Yaniv Katan
Creative Director
CISCO

Demonstrating Marketing ROI
Emily Milsovic
Vice President, Global Marketing & Strategy
Thermo Fisher Scientific

Enterprise Marketing in the User-Centric Age
Robin Daniels
CMO
Vera

Demonstrating Marketing ROI
Scott Nyulassy
Sr. Director, Symantec Global Marketing Operations
Symantec

Big Data Marketing: How to Develop a Marketing Data Science Team
Bennet Bayer
Former CMO
Huawei

Implementing A Total Market Practice At Dunkin' Brands
Xavier Turpin
Director of Multicultural Marketing
Dunkin' Brands Inc

Brand Yoga: It's Time to Stretch!
Ram Kapoor
CMO
UC Berkeley

Marketing at the Speed of Business
Engelina Jaspers
VP Corporate Marketing & Global Citizenship
Flextronics

Increasing the Value of your Digital Content
Geoff Nathanson
Vice-President, Marketing and Communications)
MullinTBG, A Prudential Financial company

How Can Marketers Harness the Power of Social Visual Communication?
Dorothea Bozicolona-Volpe
Founder
SocialEspionage

Social Media Strategies to Engage Multicultural Consumers
Karen O'Brien
Vice President, Global Social Media
Western Union

Increasing the Value of your Digital Content
Todd Forsythe
SVP Corporate Marketing
EMC Corporation

Demonstrating Marketing ROI
Woodson Martin
CMO
Salesforce Marketing Cloud

Cracking the Code of the Mobility Mindset
Susan Panico
Vice President, Sales Marketing
Pandora

How a Non Profit ( AARP ) Uses Marketing Technology In New and Unexpected Ways To Boost Customer Loyalty.
Steve Cone
EVP Membership & Integrated Value
AARP

Bringing the Customer Experience to Life and Branding It
Tim Perek
Head of Customer Experience- North America
Schneider Electric

Protecting Your Brand Reputation in the Digital Era
Kim DeCarlis
CMO
Imperva

Humanizing Your Brand with Purposeful Conversations and Memorable Experiences
Noha Abdalla
Senior Director, Brand Digital
Capital One